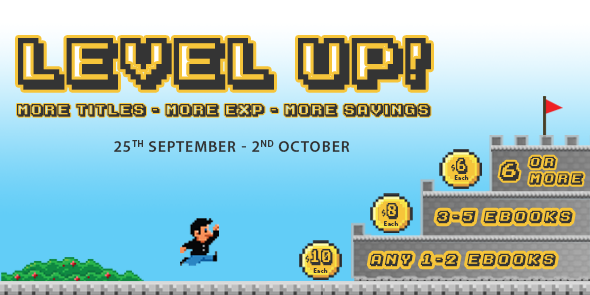 Packt Publishing has published over 2000 books and videos as part of its mission to help the world put software to work in new ways – in areas including web development, big data, app development, and games development.
In order to celebrate this achievement, for the next 7 days ALL eBooks and Videos are just $10 each or less. The more you learn, the more EXP you gain, and the more you save:
If you purchase 1 or 2 eBooks/Videos you pay $10 each,
For 3 to 5 eBooks/Videos it's only $8 each,
And last but not least, if you take 6 or more eBooks/Videos they will cost you only $6 each!
This is the perfect opportunity to learn something new, keep up to date, and ultimately become the expert. The offer covers Packt's entire range of eBooks and Videos, but hurry up, because it ends on October 2nd!
Check out the offer at on Packt's website