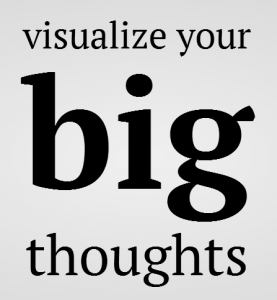 Today I want to introduce you to impress.js, a lightweight tool to create very beautiful presentations with HTML and CSS3.
Before we go on, I have to warn you: you need good HTML and CSS skills to be able to use the full power offered by impress.js. If this should not be your case, you might prefer to use Prezi, which is more WYSIWYG and less source code.
If you are part of the lucky ones that know HTML and CSS quite well, you can visit the following page on GitHub and download your copy of impress.js. Once you have your copy, simply open the source code of index.html, smile while reading the comments and try to get a first understanding of how impress.js works.
If you want a demo of a presentation, you can simply open the index.html file in you favourite browser, or look at the online official demo. If you want to exlore more deeply the options and possibilities offered by impress.js, you can take a look at the list of examples and demos.
Now you have all material needed to start building your first presentation. If you want a documentation, I have bad news for you: there is no documentation available! You will have to rely on your HTML and CSS skills (now maybe my note above is more clear…). But don't be scared, you can still take inspiration of the examples and demos given and simply improvise and procede by trial and error.
You may ask why one should bother doing a presentation by hand in HTML and CSS if there exist tools such as Prezi. The big advantage of impress.js stays in the features it offers: you can not only zoom in and out, but also navigate in 3D (!!!) and freely position, scale and rotate all your elements.
I think that this is worth the effort. What do you think about it? Have you already used impress.js? Have you used other, similar tools, like Prezi? I would be very happy to have your impressions.