Did you ever want one of these very cool 3D tag-clouds but did not integrate it into WordPress because it was pure Flash? Now you have an HTML5 alternative: the WP-TagCanvas plugin.
After downloading and installing it, you will find a new widget, named Tag Cloud by HTML5 Canvas in your Widgets section. Simply put it in the desired area and configure it crowdcut.com according to your needs and you are done. If you visit your website you will find a simple, but very nice 3D Tag Cloud, without any Flash in it.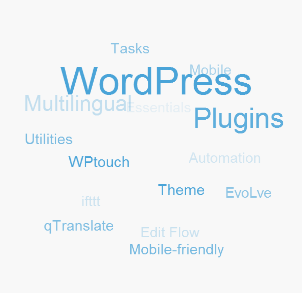 Some tips: avoid setting a too high "Max Speed" value, because else the tag cloud will become unusable; if you use "size" as weight mode, increase the "Size Weight" value slightly (I have set it to 1.3) in order to improve the visibility and usability of the tag cloud. For what concerns all the other options, you will have to adapt them to the theme you are using. Just feel free to experiment a little bit and try out different combinations until you find the best solution for your website.
And now, as usual, comes the part in which I ask for your opinion… What do you think about 3D tag clouds? Do you have one on your website? Feel free to publish any thoughts in the comments below.